FIFA President Gianni Infantino had to go to hell and do a deal with devil himself in order to assume the Presidency of FIFA and beat (Infantino got 115 votes) the more favored opponent Sheikh Salman bin Ebrahim Al Khalifa, the president of the Asian football federation, who claimed 88 votes in the second round, where only a simple majority of support was required. Prince Ali of Jordan had four and Jerome Champagne of France got zero.
Aside from the expected 55 votes from the UEFA bloc who also had initially given Infantino the required endorsement, he had managed to get a substantial chunk of the 54 votes from the African Confederation (CAF) and the South American Confederations' (CONMEBOL) 10 votes.
Africa proved to be the defining confederation in this election despite the fact it was controlled by 28-year veteran and football dinosaur, Cameroonian Issa Hayatou who was openly anti-Infantino and had thrown his lot in with Sheikh Salman.
In order to bypass Hayatou and his network of influence, Infantino reached out to a diminutive albeit long-suffering member of the CAF Exco, who also doubled up as the President of the Madagascar Football Federation by the name Ahmad Ahmad Darw.
The meeting took place at the STADE MUNICIPAL DE MAHAMASINA in Antananarivo, Madagascar on 13th November 2015 and which was just two-and-a-half months to the FIFA election to replace the disgraced Sepp Blatter.
At the meeting, which took place on the sidelines of the Madagascar versus Senegal World Cup 2018 Qualifier, Infantino met Ahmad accompanied by Fatma Samoura, the resident head of the UNDP and coincidentally, a Senegalese National.
Post-match, the trio went out on a night on the town and to discreetly discuss what Ahmad knew was a potential opportunity.
Infantino had been informed by South Sudan FA President Chabur Goc Alei that by virtue of the length of time he had been in the CAF Exco, Ahmad was the key man who wielded sufficient gravitas to sway other African FA Presidents.
Apparently, Ahmad had a critical mass of Muslim and Francophone FA Presidents who were discontent with Hayatou, his static kitchen cabinet and gatekeepers comprising DRCs Constant Omari, Guinea's Almamy Kabele and Benin's Anjorin Moucharafou who had built a shield around Hayatou to the exclusion of everyone else.
Ahmad knew that with sufficient money, he could easily purchase the votes of majority of African FA Presidents from the Francophone and Anglophone countries who were disaffected by the Hayatou reign and unresponsiveness.
The problem was that neither he nor Infantino had this level of float, but he knew that he could speak with Ghana FA President Kwesi Nyantakyi and Morocco FA President Fouzi Lekjaa to bankroll the Africa campaign.
In return and upon being elected, Infantino agreed to give the role of FIFA SG to Fatma Samoura who was present at these deliberations, and throw his weight behind Ahmad for the CAF Presidency of 2017.
Hayatou, isolated from reality by his kitchen cabinet did not read the writing on the wall after his guy Sheikh Salman lost to Infantino in February 2016 and that the bell was tolling for him.
Using the exact same modus operandi that worked successfully in the Infantino election, Ahmad deployed it in the CAF election and won a decisive victory against Hayatou.
Just as had been planned on that fateful day in Madagascar, Infantino pushed Fatma Samoura to be his SG at FIFA, while at CAF Ahmad made Ghanian Kwesi Nyantakyi the 1st VP while creating the role of 3rd VP for Moroccan Fouzi Lekjaa.
Apparently, Infantino had expected Ahmad to hold the line and not rock the boat during his tenure as CAF President, but that was not to be. Ahmad's proclivities and inclinations while in power seemed to multiply exponentially.
His love for the fine life and perks like women seemed to intensify now that he had power and it was only a matter of time before all these issues caught up with him.
Infantino could not believe that Ahmad had gone ahead to impetuously cancel an order already granted to PUMA and instead awarded it to a dubious company by the name Tactical Steel for 3 times the initial quoted value.
This little fiasco eventually ended up having Ahmad arrested by French authorities in Paris on 5th June 2019 on the sidelines of the FIFA Congress that re-elected Infantino unopposed.
To compound matters, Ahmad was reported to the FIFA Ethics committee by the senior-most CAF employee, SG Amr Nageeb Fahmy, for various serious financial improprieties and disgusting sexual violations against female employees and outside contractors of CAF.
Despite the fact that Infantino has had to leverage his marionettes on the Ethics committees to lay off commencing investigations and adjudicating against these violations of the Code of Ethics, questions abound everywhere about why CAF and Ahmad in particular continue to enjoy preferential treatment.
The most damning indictment of Infantino came from UEFA when he asked them to endorse the hostile takeover of CAF following the gross mismanagement of its affairs by Ahmad.
UEFA President Aleksandr Ceferin rightly wondered what sort of precedent Infantino was making by directly intervening in an organization that had both structure and statutes, and which could easily continue as a going concern even in the absence of its top leadership.
Obviously, Infantino had moved to protect his man Ahmad from what would be sure-fire ejection from his CAF post under normal circumstances, but as is said globally, abnormal is normal in Africa and thus Ahmad continues to sit on his CAF perch, insulated from scrutiny at the highest level of World football.
However, even Infantino appreciates that Ahmad's position at CAF is untenable even if he does make it to the polls in March 2021, and so he has begun to prepare for a post-Ahmad era at CAF.
The first phase of this succession planning is the removal of Fatma Samoura from FIFA, which has been accomplished by sending her as General delegate to CAF to manage its affairs for 6-months, renewable for more tenures with the agreement of the parties (CAF and FIFA).
At FIFA, Fatma has been replaced by Mattias Grafström and insiders speculate that Fatma will not be returning to her former role later.
In Africa, Infantino has already shown his preference for Senegalese Augustin Senghor to replace Ahmad as President of CAF.
Infantino also realized that Ahmad had wanted to insert his preferred candidates into the FIFA Council, by default watering down its gravitas and intellect.
With the 2018 departure of Ghanian Kwesi Nyantakyi after a media expose on corruption, Ahmad arranged for his replacement with Malawian Walter Nyamilandu in a vote that took place in September 2018 in the Egyptian resort city of Sharm Al Sheikh.
The vote had been set up to punish and humiliate the front-runner to this post, South African President Danny Jordaan who had in 2017 openly said that he would not vote for the Morocco bid to host the 2026 FIFA World Cup
Within the FIFA Council, there are loud murmurs that the council had been turned into a dumping ground for football rejects and deadwood, whereas it should be the epitome of football sagacity and foresight.
It is understandable why members of the FIFA Council would feel this way considering the speedy elevation of Nyamilandu from obscurity straight into the FIFA Council. Members of the Council feel that it was a sleight to the entire council for Ahmad to choose someone who was even without the benefit of having sat on the CAF Exco and who therefore added little value to the Council.
In Africa, Nyamilandu represents the bottom of the barrel FA Presidents whose extended tenures signify the rot and malaise of their local football.
A 4-term President of Football Association of Malawi (FAM) Nyamilandu has already clocked 16 years in charge. He has also announced his decision to run for office once more despite having made assurances to delegates in 2015 that this would be his last tenure.
However, buoyed by the $350,000 allowances he now enjoys annually for sitting on the FIFA Council plus the perks of his automatic membership of the CAF Exco, he has become blinded by greed.
Issa Hayatou had also promised that the 2013 election for the CAF Presidency would be his last, but his kitchen cabinet whispered in his ear that he was still virile and could last one more evolution.
Ditto Sepp Blatter who had made a public declaration that he would not vie once again after the 2011 election but he similarly became possessed by the demons of hubris, infallibility and immortality which got him to attempt the 2015 election.
Walter Nyamilandu has obviously not received the memo…!
Nyamilandu has so far ridden on Ahmad entirely and their fortunes are inextricably tied together, so while FIFA schemes to allow Ahmad to exit stage left quietly, so too do they wish to do the same for Nyamilandu.
Despite often pretending to have a hearing disorder, Infantino continues to hear and note the complaints about why Africa continues to vote at par with Europe and South America, or get slots at the World Cup and Club World Cup yet their FAs run down their football and squander the FIFA grants.
The noise has increased noticeably by several decibels since he took the decision to intervene in CAF affairs directly.
Infantino would not want to lose the UEFA and CONMEBOL support now or in future and addressing the African issue now will help ease the needless tensions that have developed.
FIFA, and Infantino in particular is opposed to an additional term of office by Walter Nyamilandu at the FIFA Council and he expects to see him exit during the next elections slated for 2021. Infantino is of the view that this position should be rotations within the Anglophone regions and with the West and COSAFA regions already having tasted, it is time for CECAFA to have a piece of the pie.
The question now actually is who will replace him from the Anglophone bloc?
Since his humiliation by Ahmad and Fouzi Lekjaa at Sharm Al Sheikh in September 2018, Dr. Danny Jordaan has transformed and adapted, mainly for self-preservation.
Dr. Jordaan's capitulation to Ahmad was the most shocking betrayal to most of African football and which has earned him the tag of impimpi, a derogatory apartheid-era term for sell-out.
Initially seen as a natural replacement for Nyamilandu on the FIFA Council, the CAF age rules bar him from being eligible to vie for the seat come 2021.
Infantino, like a good General knows that wars are won one battle at a time, battles that are themselves won, one bullet at a time…
Sources have confidently informed us that it is Uganda FA President Moses Magogo who is being primed for the FIFA Council seat to replace Walter Nyamilandu come 2021.
This is the reason that the FIFA Ethics committee breached its own Code of Ethics and granted Magogo a plea-bargain for the sale of Uganda's World Cup tickets to an American in 2014, for which he was given a 2-month holiday in the name of a suspension.
It was also the reason that there was quite some pressure to have him be elected to the CAF Exco, after a 2-year co-option previously. This would ensure that he has a grip on the running of Confederation affairs before arrival at the FIFA Council.
No one wants another underwhelming performance, much like the one the Council has experienced from Nyamilandu in the last one year.
Politically, a Magogo ascension to the FIFA Council is seen likely to calm the frayed nerves and sensibilities of the 12 members of the CECAFA Bloc which apparently has NEVER had representation on the Council.
Behind the brave faces and fake bravado, Malawi is in serious need of fixing, the Malawi flames (National Team) is a sad shadow of its former self and the last few years have seen various National teams unable to participate in continental competitions for "lack of funds".
However, Malawi continues to access both CAF and FIFA funds without fail, which run into hundred of thousands of dollars, yet the constant lamentation for Government support and withdrawal of critical National teams from competitions at the same time that the monies hit the FAM bank accounts.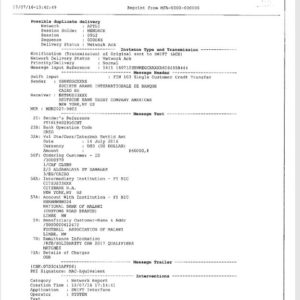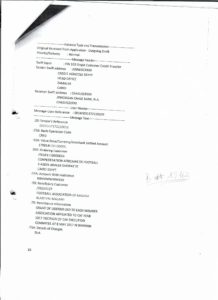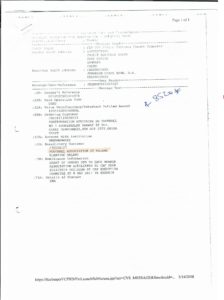 The above captioned copies of payments come from CAF only and relate to 3 payments that relate to AFCON 2017 solidarity payments (support) of USD 60,000, a USD 100,000 remittance for 2017 which was agreed by the CAF Exco in 2017 and finally, another grant for the year 2018 as annual subvention from CAF for USD 100,000.
On March 11th 2017, FAM issued a press release announcing that it was withdrawing its National teams from the 2019 AFCON and 2018 CHAN citing financial constraints and non-availability of a National team coach. Apparently FAM refused to understand that their Government was under austerity and could therefore not afford such luxuries as salary of a foreign coach.
Remember these are mere samples of documents that are available from CAF, and have absolutely no relation to "big brother" FIFA which sends annual grants for USD 2.5 million and another USD 1,000,000  specifically for women's football and an additional USD 1,000,000 for youth football.
You might be wondering just as we are, where the hell does all this money go considering FA's are always whining to their Governments for lack of funding? Clearly Walter was using this as a personal petty cash kitty to fund his luxurious lifestyle. Even more deplorable was using his teams as pawns so as to blackmail government for funding.
Nyamilandu has launched his manifesto by the name "raising the bar" where he claims to have been "compelled" to seek re-election in order to complete the election promises from his last manifesto called "Harvest time"… We could not help but suppress the urge to burst out laughing even though the situation probably warrants a good cry.
Nyamilandu hopes to leverage FIFA Council to benefit FAM, which is a bit of a stretch because the Council NEVER allows its members to use the preferential position to assist their FAs, especially not for political expediency.
FAM VP Steve Mwenda who has already received the required endorsement to contest the seat against Nyamilandu in the December 14th 2019 elective assembly
Considering the pomp and large turnout for his manifesto launch on 28th October 2019, it can be concluded that Malawians are famished and thirsty for a change at FAM and the fortunes of their football.
Maybe its time for the 36-odd Governors of Malawian football put aside the prospect of a 20-year mark-time and took a chance at the possibility of launching their football..
In any case, what do they have to lose?