Zambian football legend and former Football Association of Zambia (FAZ) President Kalusha Bwalya has filed a formal appeal against FAZ, following their decision of their Ethics Committee to disqualify him from the forthcoming elections, on ethical grounds. Kalusha was eyeing the President's post, but lingering questions on his suitability following a previous FIFA ban, undermined his candidacy.
Kalusha was banned by FIFA following proof that he had solicited for cash or favours from disgraced Qatari football official Mohammed Bin Hamam, who himself was banned for life by FIFA.
Kalusha is appealing to CAS to issue a provisional award prohibiting the Respondent (Football Association of Zambia) from holding its presidential elections before the hearing and determination of his case.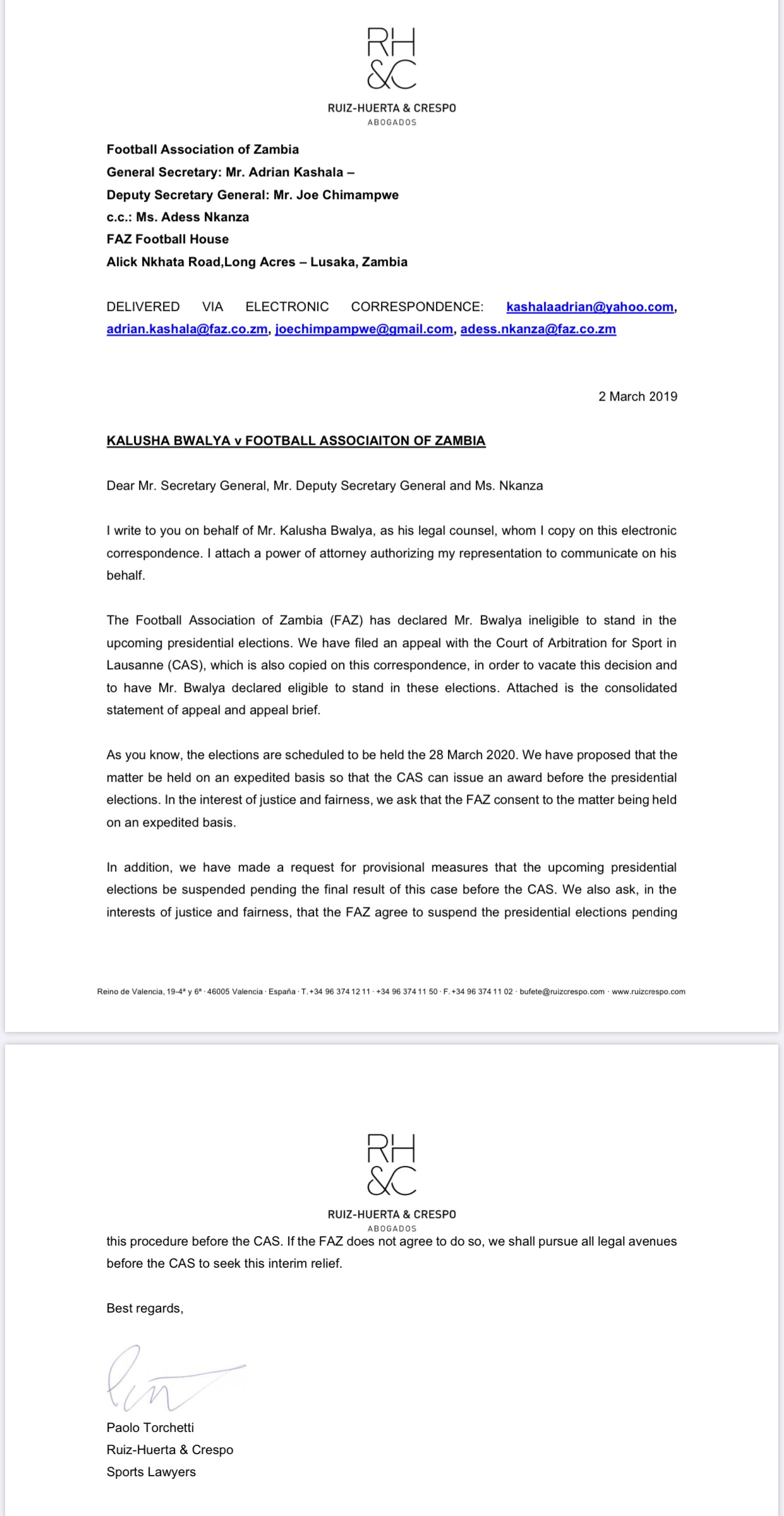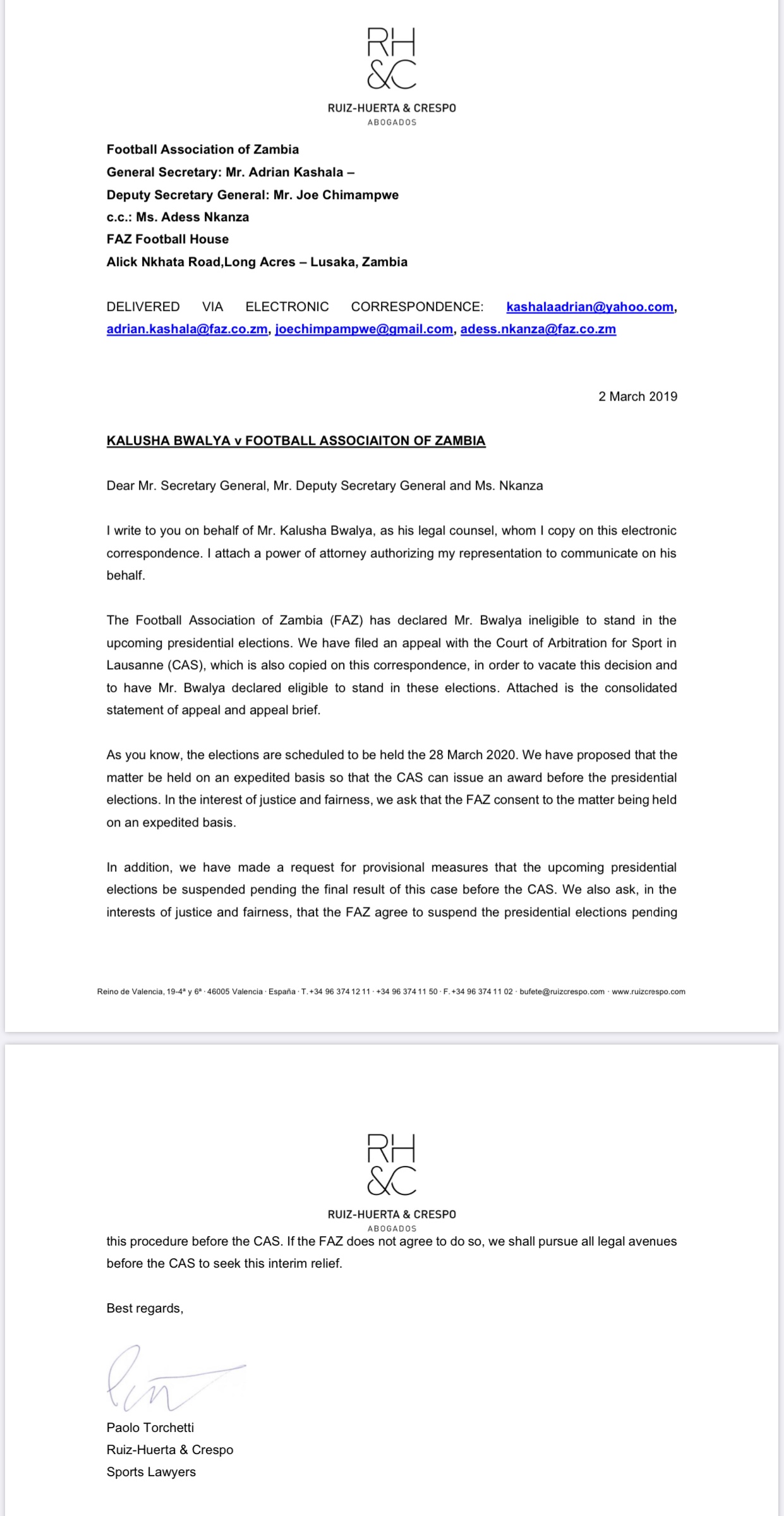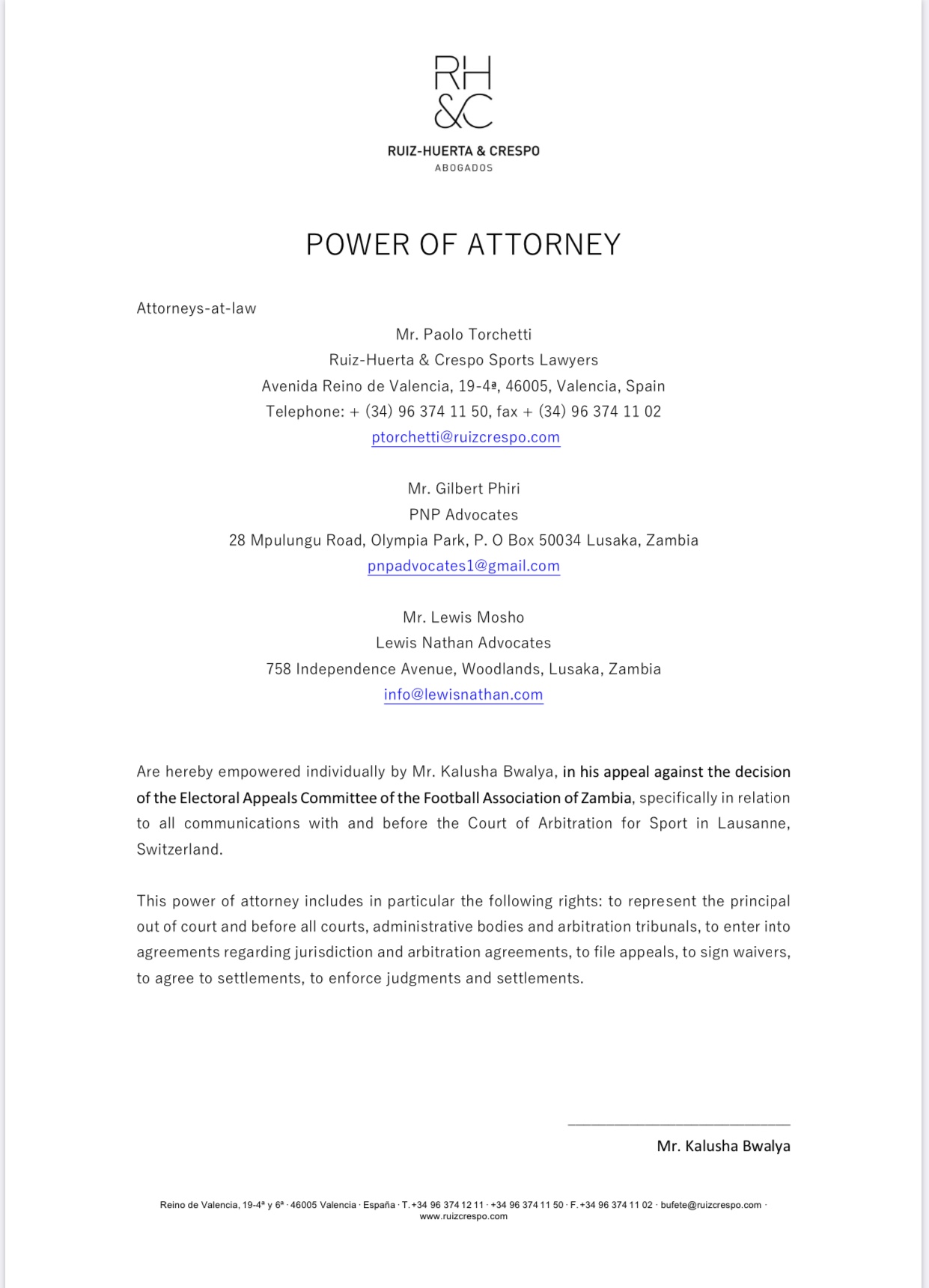 Download the entire appeal on the above link.