FIFA President Gianni Infantino was earlier this week invited by US President Donald Trump to a dinner with top business executives, at the lush ski resort during the World Economic Forum in Davos, Switzerland.
The bromance between the two most powerful leaders in their individual spheres continues, since FIFA awarded the US the hosting rights to the expanded FIFA World Cup 2026, to be co-hosted with Canada and Mexico.
Infantino also visited the White House last September at the time that the US Women's soccer team had won the Women's FIFA World Cup.
Infantino though, kept his speech in Davos well according to script, with copious amounts of individual praise on Trump and layered it with a smattering of the Nationalism that resonates with the extreme right in American politics and Trumps own populist messages of Making and Keeping America great.
"President Trump is definitely a sportsman. I am lucky enough in my life to come across some of the most talented athletes in soccer. And President Trump is made of the same sort of fiber.
"He is a competitor. He wants to compete, he wants to win. He wants to show who is the best. He says actually what many think, but more importantly, he does, then, what he says."
Infantino then went on to add that the "United States is on the verge of becoming the soccer power in the world," in obvious reference to the amazing exploits of the Women's soccer team and the hosting of the World Cup in 2026.
When Trump rose to speak, he rounded off his remarks with praise for Infantino by remarking that "you've been my great friend, and it's an honor."
From the outside looking in, they do seem like a couple of odd-balls. Despite the obvious difference in ages and backgrounds, and while one has a completely bald head, the other has a fiery mane, these could not have been more different people.
However, their leadership styles converge dangerously and simplistically.
While Trump was speaking in Davos, he was facing trial in his own Senate back home for the most egregious abuse of power ever witnessed in the history of the country, and even sadder was his attack on 17-year old climate activist Greta Thunberg for her desperate efforts to get World leaders to face up to the fact that the World is living on borrowed time.
Does Infantino wonder where football will be played in future? Will natural grass pitches remain viable in the ever-changing climatic reality we live or will he happily chime that football can still be played on artificial turf pitches from China?
Both men were elected in 2016, with Infantino getting the votes in February while Trump lost the popular vote but got into office through the Electoral College votes to become the 45th President of the US.
Both these men have shown a compunction for bull-dozing their will and bending the statutes and/or constitutions of their respective spheres with a certain measure of impunity.
For instance, both these men have a weakness for strongmen, case in point, Trumps dalliance with Mohammed Bin Salman (MBS), the crown prince and de facto ruler of Saudi Arabia who the CIA fingered for the brutal murder and dismemberment of Washington Post journalist, Jamal Khasoggi, inside the Saudi Embassy in Turkey, 2018.
Just this week it was discovered that the same MBS hacked into the phone used by Washington Post and Amazon owner Jeff Bezos, by sending him malware in the form of a WhatsApp video.
MBS would later give some steamy photos of Bezos and a female liaison to the National Enquirer who tried to blackmail Bezos with them, but later went ahead to publish them.
In football, Infantino wanted to create brand new and expand existing competitions in 2018 while also selling off FIFA Archives for a reported $25 Billion to the Saudis who were fronted by Japanese SoftBank in an attempt to eclipse the value and resources of the UEFA competitions.
SoftBank handles the Billions of dollars in the Saudi Sovereign fund, and has been involved in investing in other shadowy start-up ideas like the struggling WeWork, whose value plummeted last year despite the funds injection.
In the US, all Government agencies agree that Russia intruded on and altered the course of the 2016 US elections which gave Trump an edge over his challenger Hillary Clinton.
To underscore the coziness of their relationship, Trump even had unsupervised and undocumented meetings with Russian President Vladimir Putin in 2017 and 2018.
We all know who likes undocumented meetings, don't we? Yes, Gianni Infantino got the Swiss AG Micheal Lauber to be compelled by the courts to recuse himself and two deputies for having private, unsanctioned and undocumented meetings with Infantino at the time that the AGs office was investigating FIFA cases.
Infantino also badly wanted to get into bed with Russia and its President Vladimir Putin in the run-up to the FIFA World Cup 2018. The surest way, he thought, would be through its FA President, head of World Cup bid committee and Deputy Prime Minister Vitaly Mutko to the FIFA Council.
The new FIFA Governance rules barred Mutko from contesting the FIFA Council seat due to his position in Government and the view of Government interference (which FIFA frowns upon).
Infantino attempted to interfere with the work of the independent committee through Fatma Samoura and Tomaz Vesel, chair of Fifa's audit and compliance committee, arguing that not having Mutko on the FIFA Council could jeopardize the FIFA World Cup 2018 and in the process, Infantino's own Presidency.
When the head of the FIFA Governance committee Prof. Miguel Maduro stuck to his guns guided by FIFA's own political neutrality rule, Infantino was so livid that Maduro had refused to bend these rules for Mutko that he eventually had him sacked just 8 months after assuming the position.
Just a few weeks ago, with absolutely no justification, Trump used the fearsome Predator drone to blow up a convoy that carried with it Iranian General Qasseem Souleimani, thereby eliminating him without provocation or ultimatum and sending the World on the brink of World War 3.
This was reminiscent of the 1914 assassination of Archduke Franz Ferdinand, the presumptive heir to the Austria-Hungary throne, in Sarajevo Bosnia-Herzegovina and which led to outbreak of war in Europe in a month and subsequently World War 1.
Thankfully, the escalation to a full-blown conflict was averted by the intervention of the Russians and the Chinese, both allies of Iran in the region.
Infantino has begun his own World War with FIFA player agents;
Last September FIFA announced a cap that would limit agents of the selling club to 10 per cent of the transfer fee, and 3 per cent of the player's fee for agents of the buying club.
FIFA claims to be aiming for a system of balanced and reasonable regulation, instead of the law of the jungle currently in place, with conflicts of interests rife and exorbitant 'commissions' being earned left and right."
However, Infantino's credo has consistently been the generation of increased revenue for the game at every opportunity. In Africa, FIFA engineered the trashing of a 12-year commercial contract between African Confederation (CAF) and French marketing agency Lagardère Sports and Entertainment, under the pretext that a new contract (ostensibly with Chinese Media firm Dalian Wanda) could generate more revenue for African football.
Why should all other aspects of football generate more revenue, except that of football agents? Are they children of a lesser god?
Why then would FIFA under Infantino reason that "commissions paid to agents involved in international transfers totaled a record $653.9 million last year, four times more than they earned in 2015" as though this was a bad thing, in and of itself?
Have agents fees expanded while football revenues, player salaries, club attendances and other markers contracted?
Everywhere Infantino goes, he proposes more money. The FIFA Froward programme that has been so badly abused in Africa promises more money to Member Associations, Confederations and Zonal Unions in its version 2.0.
In the run-up to the Women's World Cup final last July, Infantino proposed a doubling of the prize money to $ 60 million, which looks dismal compared to the $400 million prize money for the male version of the FIFA World Cup.
Infantino even took the gospel of equitable pay for women's soccer to the Trump White House last September.
Sky Sports quotes super-agent Mina Raiola "Why attack agents? FIFA is raising their ticket money every year. Why does FIFA want all their transfer monies in the FIFA bank? This is only about power. They have to get some victories."
Also by Sky Sports, Gareth Bale's agent, Jonathan Barnett: "People at FIFA just think they know what agents do, when they don't have a clue. They don't consult properly, and they don't engage with us in a meaningful way."
The general consensus has been that the agents will continue to engage with FIFA until the very last moment possible, though from watching Infantino over the last few years, they are not convinced that he is the sort of person who wants to reason with them, he just wants to ram his wishes through.
However, the FIFA Council endorsed the "second reform package", delivered by the Task Force on Transfer System and agreed to by the Football Stakeholders Committee, which regulates the representation and remuneration of agents; the loan mechanisms; and the training reward regime.
So there exists the real possibility that agents will go to courts in their various jurisdictions and by last September, the New York Times reported that "The Association of Football Agents, a trade organization for intermediaries in Britain, home to global soccer's richest transfer market, issued an emotional (funds) appeal to its members" … for what will certainly be an expensive and bruising battle.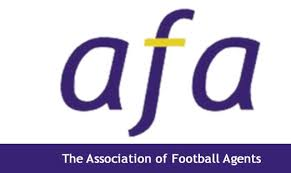 Ironically, the board of the AFA includes former Arsenal Manager Arsene Wenger who has in recent days taken up the role of Chief of Global Football Development at FIFA. Which begs the question why this matter cannot be agreed by consensus and not by arbitration.
The entire World knows by now that Infantino is a strongman, for all intents and purposes, no different from Putin, Mohammed Bin Salman, Xi Jinping or even Donald Trump.
As early as last year, Trump had already placed a raft of economic sanctions on any country that would purchase oil from Iran, and given the UK an ultimatum to back out of the Obama-era Iran nuclear deal or face its own sanctions now that it has opted exit the EU.
On the lawn of the White House last September, Donald Trump introduced Infantino thus; "Gianni Infantino is the head of FIFA," … "He's the biggest man in soccer.
And that should tell us everything there is to know about Infantino's mindset.