Cometh the hour, cometh the woman…
On 1st August 2019, FIFA Secretary-General Fatma Samoura will take over the running of CAF in a "special purpose vehicle" by the name General Delegate, which has been created specifically for this role.
So critical is this takeover by FIFA that anyone who seems remotely opposed to it will be handled with unconventional brutality, as was done to CAF EXCO member Musa Hassan Bility of Liberia.
Bility was rewarded for his temerity to question the FIFA – CAF hostile takeover with a 10-year ban and a CHF 500,000 fine, only a day after he had filed for arbitration on the matter at the Court of Arbitration for Sport.
So critical is this takeover by FIFA that anyone who seems remotely opposed to it will be handled with unconventional brutality, as was done to CAF EXCO member Musa Hassan Bility of Liberia.
Bility was rewarded for his temerity to question the FIFA – CAF hostile takeover with a 10-year ban and a CHF 500,000 fine, only a day after he had filed for arbitration on the matter at the Court of Arbitration for Sport.
Inside sources tell us that during the last Ordinary General Assembly held in Cairo on 18th July 2019 and much to the chagrin of the African FA Presidents, the CAF high command did not give out the obligatory "brown envelopes" stashed with dollars that have become an integral part of this annual event, to induce voting in a certain way.
All it took was for FIFA President Gianni Infantino to show up, and his glare was enough for the FA Presidents to appreciate that it was not business as usual. The hostile takeover of CAF passed through the Assembly with near unanimity.
Gianni Infantino has apparently not let up on the ambitious plans for a revamped version of the Club World Cup and a new global Nations League competition, where he reportedly has been guaranteed at least $25 Billion over a 12-year period.
The money is under-written by a consortium under the banner of Japanese global conglomerate SOFTBANK and which carries in it the Sovereign wealth fund for the Government of Saudi Arabia.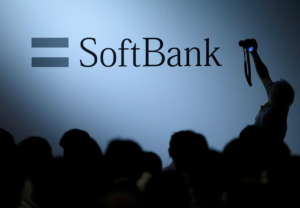 Africa is critical to the various business ventures within the conglomerate on the one hand, while for FIFA this new slew of competitions would need for the African Confederation to cannibalize some of its own (very regular) elite competitions like AFCON and CHAN.
The African vote is also very critical for FIFA to pass new resolutions at a FIFA congress and bringing Fatma to oversee affairs at CAF means he has his eyes and ears on the pulse of African football politics and to forestall any forays and attempts to infiltrate it by the powerful European lobby.
As things stand now, only the CAS appeal by Musa Hassan Bility has any hope of stopping this hostile takeover of the CAF, unless the FIFA Council can find its gonads somewhere, and order an end to these shenanigans.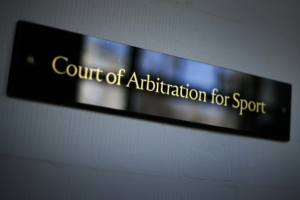 On paper, FIFA Secretary-General and CEO Fatma Samoura appeared well suited to the FIFA role that was thrust upon her in 2016 following the tumultuous departure of her predecessor Jerome Valcke, in a "night of the long knives" for top officials at World Footballs Governing body.
Fatma was initially viewed as the politically correct choice by the shrewd Infantino, it was a well-known fact that in the modern World, no one in their right minds would dare criticize the appointment of both a woman and a black one, at that.
African FA Presidents , hailed her ascension to high office as they would the coming of the messiah, and which they hoped would herald a new perception, away from the one held by FA Presidents of other Confederations that Africans are lazy, disingenuous and loot-driven lot… (Good luck with that!)
FIFA had introduced a new set of rules based on the learnings from the FIFA-gate fiasco, one of which was to have a parity in powers between the President and the Secretary-General.
Infantino, it was said, didn't want a powerful SG.
Fatma Samoura, a 57-year old native of Senegal and career diplomat who has held various senior positions in top global organizations like the United Nations.
From 1995, Fatma worked for the World Food Program (WFP) at its offices in Rome and also as Country Director in Djibouti and Cameroon. She oversaw some serious humanitarian situations in places like Darfur, Kosovo, Liberia, Nicaragua, Sierra Leone, and Timor-Leste (East Timor).
With regards to her competence and abilities, she obviously ticks all the right boxes and matches the needs of a global NGO like FIFA.
However, it's her 6-year tour of duty in MADAGASCAR (2010 – 2016) as the resident representative for both UN and UNDP that is of most interest. Here she met and befriended Ahmad Ahmad, then the minister in charge of the crucial fisheries docket and who would, in 2017, rise to the position of CAF President.
Insiders point to a more personal and intimate relationship between Fatma and Ahmad, during those heady Madagascar years. Some even point to a business relationship, a tripartite arrangement engineered by Ahmad as Minister, Fatma Samoura and Mauritius FA President Sameer Sobhi (who has since been elected to the CAF EXCO).
The sordid business revolves around the illegal sale of fishing concessions to Chinese and retaining middlemen status while using the Ministry to impede local fishermen from being able to sell their product directly.
Ahmad arranged for Fatma to meet Gianni Infantino at the Stade Municipal De Mahamasina in Antananarivo, during the World Cup qualification match between Madagascar and Senegal on 13th November 2015.
At the time, Infantino was deep in campaign mode, with elections slated for 26th February 2016 and he needed all the votes he could muster. He had stopped by Madagascar to make his campaign pitch to Ahmad who, he had heard, had gained enormous clout over the years among the Muslim FA Presidents of CAF.
The trio then went for dinner afterwards, where the plan was mooted that should Infantino ascend to the FIFA Presidency, he would assist Ahmad win the CAF Presidency and employ Fatma Samoura to the post of FIFA SG.
It therefore literally begs the question, would Fatma be able to conduct an impartial forensic audit of CAF and her lover cum business partner, which would probably ensure the end of his footballing career?
Would Infantino, being neither too clever nor too dumb, be oblivious to this critical conflict of interest, or did he just expect the rest of the World to be too dumb not to notice?
Obviously, her detractors point to her complete and total lack of any football grounding, which meant that she has needed to rely on Infantino as a crutch, to navigate the shark-infested waters of the global game.
In contrast, her predecessor Valcke had once been journalist at TV Company Canal+ before later rising to the CEO at Sport+.
He had subsequently joined FIFA as Head of TV and Marketing in 2003 before leaving under a cloud in 2016, and returning in 2017 as SG and CEO of FIFA.
Essentially, a well-rounded individual who had risen up the ranks of FIFA and other sports oriented agencies and broadcasters.
In early 2018, the BBC run a story claiming that a FIFA Ethics violation complaint had been made against Fatma Samoura on the basis of conflict of interest and failure to declare it based on the FIFA Ethics code.
The complaint was based on allegations that Samoura, whose full name is Fatma Samba Diouf Samoura, was related to former Senegal and Liverpool superstar El Hadji Diouf.
Diouf had been brought on board as an Ambassador for the Morocco bid for the 2026 FIFA World Cup, which (it appeared at the time) was going toe-to-toe against the United Bid of USA, Canada and Mexico.
The claims against Fatma could only have emanated from within the belly of the United Bid in a spurious attempt at gaining sympathy from other individual FA Presidents by drawing a parallel between Samoura's African-ness and that of the Morocco Bid by playing on her name, DIOUF.
Even before her selection as General Delegate to CAF this year, there had been growing discontent within African FAs as to how Fatma conducts her role of FIFA SG and CEO, especially on the African continent.
Her former employer, the United Nations is known for paying its employees very well, in a manner that insulates them from the vagaries of their surroundings, even those sent to some of the most backwater regions of the World.
In these utopic pockets, the UN employees live in an artificial and surreal World where they enjoy the trappings of 1st World existence as though they were in New York or Zurich.
Fatma seems to have brought this hard-wired mentality to FIFA.
In Africa, she has previously been seen exclusively at "fun events" like the awards ceremonies and elections, hobnobbing with the games "beautiful people" but hardly ever was she seen at actual footballing work events.
On 1st April 2019, Fatma was a guest at the AITEO-NFF Awards in Lagos, Nigeria alongside a cohort of FA Presidents at the invitation of the CAF 1st VP – Amaju Pinnick.
Rumor has it that this little get-together, amplified by sycophants as a coup plot, and constantly hammered into President Ahmads paranoid ears, caused his recent removal from the 1st Vice-Presidency of CAF to be replaced by the long-suffering and uninspired Congolese – Constant Omari.
Back to Fatma, she was conspicuously absent when FIFA opened its regional Development office in South Africa, late November 2018.
Though she dutifully tagged along when her boss Infantino travelled to Addis Ababa to open the FIFA Regional office in the CECAFA region in early February 2019.
The real work in football is not rosy, it involves getting hands dirty with development and assessment seminars. African FAs had expected that Samoura would understand the inherent weaknesses of African game and utilize her office and experience to support the efforts to bolster the use of football for social development and change.
However, despite being the top technocrat at FIFA, she was busy hopping from place to place in support of her boss' Infantino's bid for re-election in her native, vote-rich African confederation.
The 2nd issue that has riled up a section of the African football establishment is Fatmas close association with Sierra Leone FA President Isha Johannsen who has overseen the virtual demise of domestic football in that country.
Sierra Leone, known for its violent recent past where child soldiers and amputees were the sole stories emanating therefrom, missed a huge opportunity to leverage football as a means of fostering development.
Isha, a well-known socialite in her country and despite coming from a strong footballing family, obstinately allowed for the domestic leagues to halt completely for over 5 years!
Understandably, Fatma finds a kindred spirit in Isha, both being the only high profile Women in FIFA from the African continent, and as the saying goes, "girls gotta stick together!"
It is now generally accepted that Infantino is in serious need of the African vote basket of 54 votes in order to drive his agenda at FIFA, where the more thoughtful FA Presidents from other confederations, may be opposed to his plans.
It is also clear that in Africa, he has traded-off protection of CAF President Ahmad Ahmad from the FIFA Ethics Committee, in return to having him bulldoze the takeover decision through CAF Executive Committee (EXCO) and General Assembly (GA).
Without doubt, 35 African FAs have misappropriated the enhanced FIFA grants already disbursed to them, known by the name "FIFA Forward Development" and likely face imminent audit which would certainly signal an end to the football careers of majority of these FA Presidents.
So, FIFA President Gianni Infantino intentionally impedes the necessary forensic investigation into the (mis)use of FIFA Forward funds by African FAs and in return they vote as he pleases, when he pleases.
This represents the most dangerous quid pro quoin the global game and the re-colonization of the African continent.
The question that keeps bouncing around is why Infantino would be allowed to place 2 sets of rules for member associations, all of whom have a single vote each at the FIFA Congress?
Surely this insult to common sense is evident to everyone, isn't it?