Betting, like other adult pursuits (smoking, drinking alcohol, admission to nightclubs) is the exclusive preserve of those that have reached the age of majority. The rationale being that an adult will be able to make a rational decision, unlike an impressionable teenager or child, and limit their interaction with betting to manageable proportions.
However, just like those other exclusively adult pursuits, betting has had a catastrophic effect on young adults all over the World with its addiction. A growing number of people have been unable to cap-off the amounts of money that they wager daily or per match and in the process have jeopardized family finances, school fees and property as they consistently and continuously chase that elusive win.
These have led to the catastrophic cycles of depression, poverty and suicide among the affllicted classes.
In fact, the big winners almost always seem to be the guys who place small, sensible wagers.
It is this particular irony that formed a nexus between Kenya and the UK when Sportpesa, a behemoth created around 2013 have shocked pundits and fans alike by growing exponentially to a point where in 2017, they raked in revenues of upwards Kes. 180 billion (USD 1.8 billion).
The success was so poignant that the company, through its Europe-based mother company TGP Europe, took up the shirt sponsorship for perennial EPL participants Everton. The double-take on the part of the English was that this sponsorship was fuelled purely by revenues from the African affiliate of TGP Europe, namely Pevans (EA) Ltd.
Why would former colonial masters be overjoyed when a company that was formed by natives of their former colony, generate sufficient revenues and cash reserves to take up the shirt front of one of the oldest English football clubs?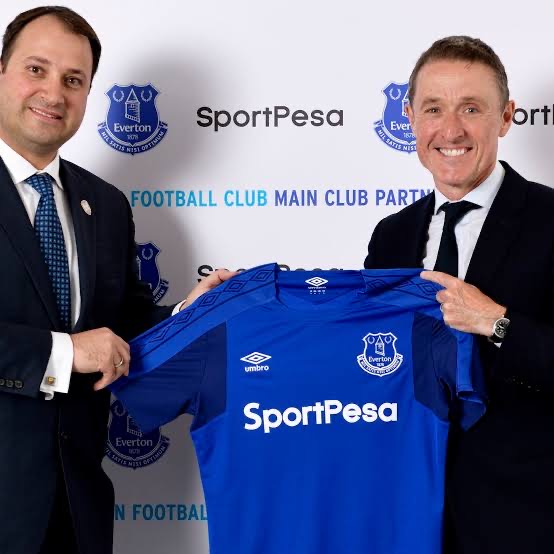 Isn't English football and its dominance one the prongs of English culture and soft power over the rest of the World? Why would the Brits want it soiled by funds made in those former colonies and by entities they do not own or control?
Kenya was the ground zero of the new betting craze, and which has been driven by modern touch screen smartphones and mobile payment services which according to the immediate-former Interior Cabinet Secretary (CS) Fred Matiang'i said that at least 76% of Kenyan youth were betting regularly and that upwards 500,000 of them had been blacklisted by the Credit Reference Bureau due to gambling-related debts. What is now emerging is that these narratives and numbers may have been fabricated by the media-hungry official, to justify the closure of Sportpesa allowing members of the family of Kenya's President Uhuru Kenyatta to forcefully acquire it.
In the midst of all this was concern about the involvement of a cabal of shadowy Bulgarian Nationals, whose face was Pevans (EA) Ltd (Sportpesa) Director Gerasim Nikolov.
Apparently while Nikolov lived in Nairobi circa 2012/2013 he used technology to drain the credit cards of millions of global holders, according to experts from the Bulgarian National Security Agency (DANS).
Nikolov, would get the card accesses through other Bulgarian Nationals that would troop to Nairobi regularly and he would use the information stored in flash drives and hard drives and drain bank cards of millions of dollars.
DANS had investigated Gerasim for years previously alongside an accomplice by the name Baron, for kidnapping 14 Serbian trucks and their drivers for ransom.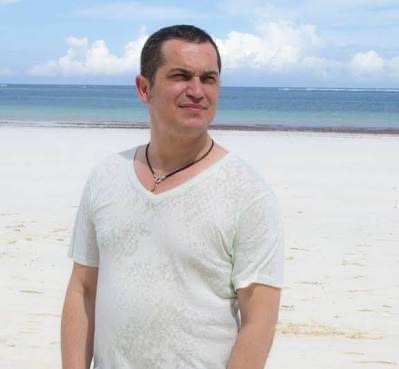 He would later become a witness for the state in the same case after he flipped sides, and it is believed, because he had very close personal connections with top politicians, among them a childhood friend in the person of Slavi Binev, Head of the Parliamentary commission on Culture and media. This appointment drew outrage and anger from intellectuals and artistes because he had promoted a popular form of dance and music style that went against the grain of indigenous styles.
Because old habits die hard, it was only a matter of time before Gerasim Nikolov, now a Director of Pevans (EA) Ltd to dream up a scheme that was meant to defraud the Kenyan exchequer of Billions of Kenya shillings in legitimate taxes, by the use of UK-based companies and/or subsidiaries to repatriate revenues (not only profits) and thereby turn Kenya into a collection point for such monies.
In return, Sportpesa would make token sponsorship donations and sponsorships to the sports of football and Rugby in Kenya in a bid to camouflage their real intentions and to hoodwink the local population into believing that it was a responsible corporate citizen, and not a scavenger.
However, Pevans (EA) Ltd through its overseas affiliates saved its crown jewel sponsorship for the EPL, first with Hull City FC and later with Everton FC.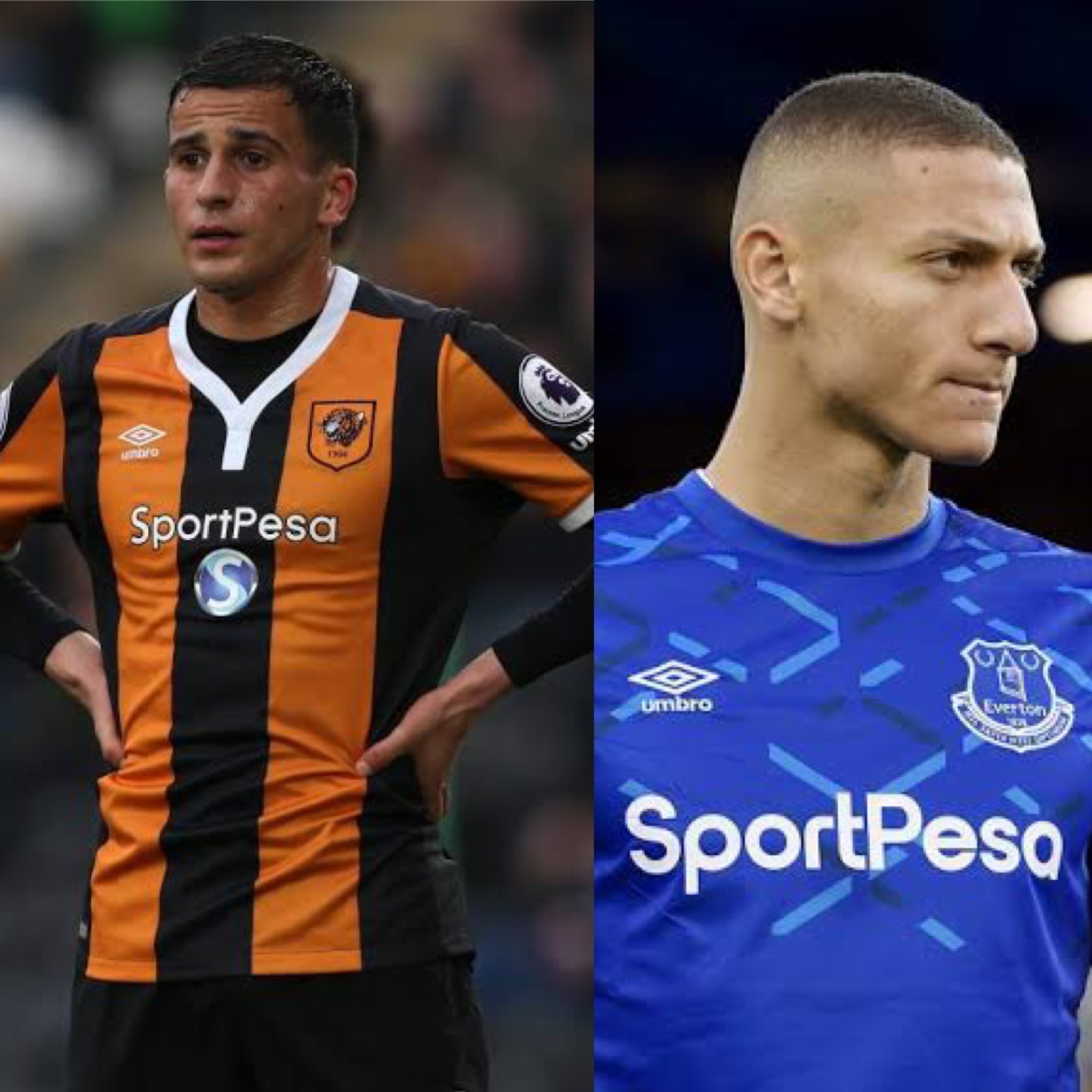 According to a 'Finance Uncovered' article of 8th September 2020 (Lionel Faull and Paul Wafula) following a long-winded investigation, Pevans (EA) Ltd used a number of creative, yet clumsy ways to fritter away money from the country.
The most glaring example was where Pevans (EA) Ltd would pay its UK-based affiliate by the name SPS Sportsoft a licensing fee for use of its sports betting software at an annual cost of £42 million (Ksh. 5.8 Billion today) in 2017.
Yet SPS Sportsoft UK profits were extremely high at 77% when it reported only a pre-tax profit of £33 million in that period.
The basic idea was to move substantial amounts of money away from Kenya where income tax is 30% to the UK where it is 19%. You might wonder, "All that for an 11% differential in taxes?"
However, because Kenya and UK also have a 45-year old tax treaty that allowed UK firms to benefit from shielding from double taxation, Pevans (EA) Ltd would report even their excise taxes, duties, withholding tax and VAT as " general Tax" and therefore greatly reduce their tax exposure in UK from the 19% to a negligible single digit figure.
This would therefore explain why SPS Sportsoft, despite recording a £33 million pre-tax profit but only ended up paying £658,000 in corporate taxes to the British exchequer.
So important was the revenue from Pevans (EA) Ltd to SPS Sportsoft that it accounted for 97% of the total earnings in 2018 of £43.5 million.
Did we hear out-going Kenyan President Uhuru Kenyatta recently say "the Queen is dead, God save the King?"
This arrangement was buttressed by the interest shown in the company for a hostile takeover by members of the Kenyatta family, who believe in the age-old wisdom that there should be an earnings cap on what others in the country can make, and if those earnings surpass a certain point, then that they should be involved, by fair means or foul. Members of the Kenyatta Family beginning with the President's brother Muhoho Kenyatta are engrossed in a profound sense of entitlement inherited from their mother, who believes that the country is a kingdom and they're the royal family.
And while concerns about gambling addiction, money laundering and unethical trade practices are legitimate, it appears that the international media may have been baited into extreme focus on Sport Pesa's activities by the Kenya Government, while the sole purpose was the Kenyatta family's ambition to forcefully acquire the company through two relatives namely Peter Kihanya, James Muigai Ngengi and select Sport Pesa shareholders.
According to the article by Finance Uncovered, SPS Sportsoft would have been expected to register this software as proprietary software or intellectual property, which would have appeared in its Balance Sheet as an asset for the period after 2017 when shareholders of Pevans (EA) Ltd incorporated these subsidiaries, including SPS Sportsoft.
The Kenya Revenue Authority had already taken note of this lacuna that allowed Pevans (EA) Ltd to pull such outrageous stunts and ultimately so was the mother Ministry for the Interior and Coordination of Government.
The Cabinet Secretary for Interior and Coordination of Government Dr. Fred Matiang'i signaled his intentions in 2019 when he disbanded the Betting Control & Licensing Board in 2019 and replaced most of the management and board members.
The new Board started a comprehensive review of the activities of each and every betting firm and their compliance with all laws of the country including taxes.
Pevans (EA) Ltd and several other betting firms lost their licenses in the process and with the removal of their licenses, so too did the work permits of their shadowy employees and Directors also lapse, leading to the deportation of these characters.
In all, at least 17 foreign employees and Directors were uprooted and deported from Kenya, for attempting to do in that country what the laws of their own countries would never allow.
The Kenya Revenue Authority also demanded their pound of flesh from these betting companies including a huge tax bill on Pevans (EA) ltd for the creative accounting that had allowed them to repatriate billions of Kenya shillings to the UK under the 1977 law (likely drafted by that white-man wannabe, AG Charles M. Njonjo).
This brought a protracted battle between Pevans (EA) and KRA in Kenyan courts with mixed results, but which had the betting company agree to pay up on a Ksh. 15 Billion tax obligation.
However, in September 2019 Pevans (EA) Ltd threw in the towel and closed shop, saying that they would only return once Kenya puts in place, "adequate taxation and non-hostile regulatory environment."
On the ongoing tax battle with the Kenyan treasury and KRA, Pevans (EA) Ltd opined that "the tax is based on a fundamental misunderstanding by the Treasury CS Henry Rotich-led treasury of how revenue generation works in the bookmaker industry. This decision will have a damaging impact on both customers and treasury,"
The impact of these protracted battles in the UK and in Kenya around this time created so much negative publicity that in February 2020, Everton FC announced the termination the Shirt sponsorship with the Sportpesa brand which was reportedly for £7 million a year, which by this time was a club record.
The withdrawal was 2 full years ahead of the end of the first contract cycle and ended at the close of the 2019 -2020 season that was interrupted by covid-19.
Social campaigners had warned of the dire consequences and high social costs that would be caused by the gamblification of football.
In Kenya, Twitter influencers sponsored taxpayers funds drawn from the Ministry of Interior took a moral angle claiming that gambling was ruining lives by calling for a ban on betting. What the Kenyan public didn't know that this sting job was never meant to address those adverse effects but was a choreographed mob-lynch targeted at specifically Sport Pesa, which members of the Kenyatta family wanted to forcefully acquire.
Everton FC CEO Denise Barrett –Baxendale had said that the club would have preferred a different type of sponsor from a betting company. Eventually, using highly diplomatic language to announce the exit of the betting company, the club made the decision to terminate the contract.
In Kenya, the sponsorship had allowed Everton to make at least 2 tours to the continent in Tanzania and Kenya, to wild reception and massive boost to the Sportpesa brand.
Truth of the matter though, was that questions had been raised in the House of Commons about the role of Sportpesa specifically and its role in the misuse of youth through betting.
For example, it was reported to Parliament in England by MP Tom Watson (Leader of the Majority Party) that betting companies made upwards of £ 14.5 Billion annually yet contributed less £ 10 million annually to Gamble Aware, an organization that "helps make people aware of the potential impact of gambling on health and wellbeing at this time" with Sportpesa apparently giving only 50 quid in this voluntary venture despite knowing the devastating effect of gambling.
Yet in England alone, there are already upwards of 450,000 gambling addicts where 60,000+ are children.
It was the criminality surrounding majority of these betting companies and the noise by the leadership in the UK that begun to take a toll on them both at home and overseas.
With the closure of Pevans (EA) Ltd and Sportpesa operations in Kenya and with no money flowing from Kenya to fund the UK operations of SPS Sportsoft, the company ground to a halt and by 2021, was listed by the UK Government for liquidation and assets being acquired by the Crown.
News reports at the time indicated that Pevans' operating licence had been cancelled in July 2019 over unpaid taxes and penalties that the Kenya Revenue Authority (KRA) now says stand at Sh95 billion.
The company last reported revenues of nearly Sh150 billion in 2018 in what made it the second-largest firm by revenue in Kenya after Telco Safaricom.
Since then, SportPesa CEO Ronald Karauri (now an MP in Kenya) together with the same shadowy Bulgarian individuals that were kicked out of the country in 2019, has moved all assets of Pevans (EA) Ltd to another shadowy entity by the name Milestone Kenya Ltd and in the process dispossessed the other majority shareholders Asenath Maina (Widow of the late founder Dick Wathika) and Kenyan Billionaire Paul Ndungu in the most brazen hostile takeover in the history of Kenyan business.
While the local arm of Sport Pesa is fronted by members of President Kenyatta's family including Uhuru's brother Muhoho Kenyatta who precipitated the forceful takeover, the nerve centre of the operation's back-end is in Daresalaam Tanzania where the shadowy Bulgarian shareholders operate from a private yacht. Ronald Karauri and his new crop of directors report to them there. We will cover their Tanzanian structure in our continued serialization.
It would seem that the addiction to Kenyan betting money has not left Karauri and his Bulgarian partners and they seem intent to return and try for a 2nd bite of the cherry.